EVERY MEAL IS THE MOST IMPORTANT MEAL OF THE DAY.
A fine balance of sea and land: Chef Jackson Yordon specializes in serving unique, well-crafted, and approachable foods made fresh from locally-sourced ingredients.

After introducing a new dinner menu, a diversity of craft beer, handmade cocktails, and wicked happy hour specials, Salt & Honey was awarded one of Maine's Best New Restaurants by Down East Magazine.

Whether you visit for breakfast, lunch, or dinner, you will surely leave satisfied. Enjoy traditional New England comfort foods with an exceptional Southern flare.
Thurs-Mon: 8:30 a.m. to 2:00 p.m.
Closed Tuesdays & Wednesdays

Dinner We no longer have a dinner service as our catering and events have taken over evenings. Stay tuned for special events, and let us know if we can assist you with an on or off site catered meal!
Fish Tacos
Burger
Bloody Mary
Jerk Chicken
Fresh Tuna
Devil Eggs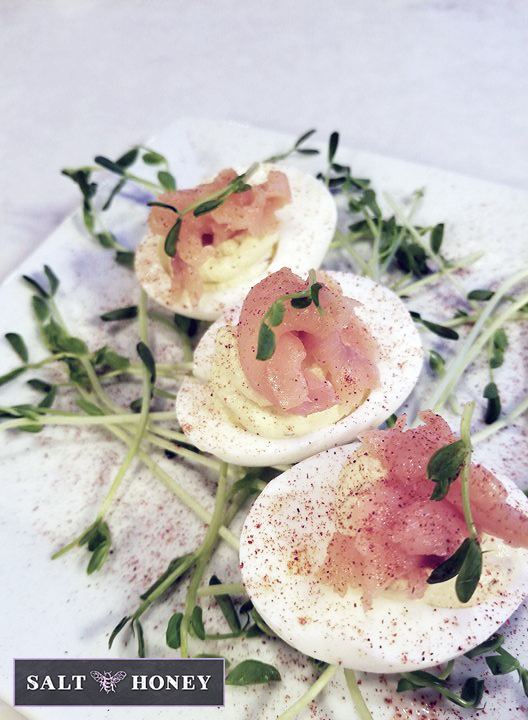 Crabcake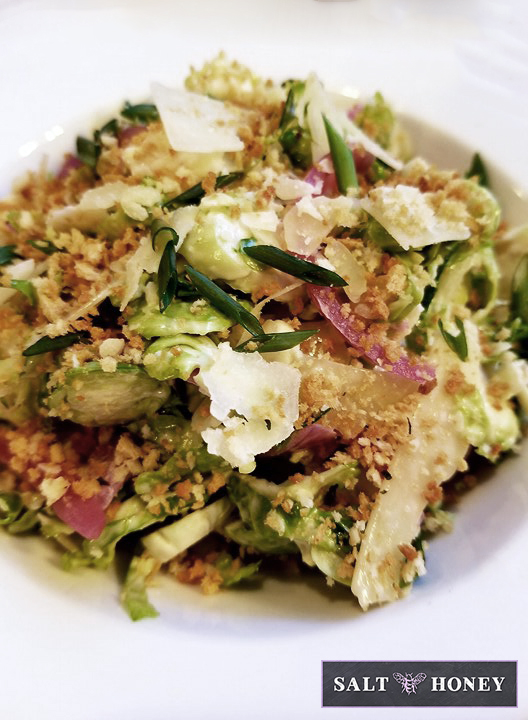 Blueberry Zinger Martini
Paloma
Corned Beef
HASH
Two over easy eggs served over our signature homemade corned beef hash
GraPE Salad
Grapes, pistachios, goat cheese, daily greens, lemon vinaigrette
LOBSTER ROLL
Fresh local lobster, lemon, house made tarter, greens, on a brioche bun
Wild Maine Blueberry Pancakes
Wild Maine blueberry pancakes served with our homemade lemon curd
Haddock Sandwich
Fried or pan-seared with housemade tartar sauce on a brioche bun
Quinoa Breakfast Bowl
Quinoa, black beans, shishito, guac, over easy egg
Maine's Best New Restaurants