EVERY MEAL IS THE MOST IMPORTANT MEAL OF THE DAY.
A fine balance of sea and land: Chef Jackson Yordon specializes in serving unique, well-crafted, and approachable foods made fresh from locally-sourced ingredients.

After introducing a new dinner menu, a diversity of craft beer, handmade cocktails, and wicked happy hour specials, Salt & Honey was awarded one of Maine's Best New Restaurants by Down East Magazine.

Whether you visit for breakfast, lunch, or dinner, you will surely leave satisfied. Enjoy traditional New England comfort foods with an exceptional Southern flare.
Wed-Mon: 8:30 a.m. to 2:00 p.m.
Closed Tuesdays

Dinner Progressive Dinner Series 2019
We are offering a unique opportunity to tour the culinary World with Jackson! We will begin with his southern roots, traveling each month to a new region, ending in August back home with a local Maine feast.
We will still have some of Salt & Honey's most favorite offerings on the menu if you'd prefer the classics, but can assure you, since we are closed for private catered dinner opportunities on and off-site, our dinner service reservations will fill swiftly.
April 19-20 "Jackson's Southern Roots"
May 3-4 "A Flavorful Trip to Mexico"
June 28-30 "We Are Going to Italy"
August 2-3 "Coming Home: Maine Inspired Dishes w/ All Local Ingredients"
Fish Tacos
Burger
Bloody Mary
Jerk Chicken
Fresh Tuna
Devil Eggs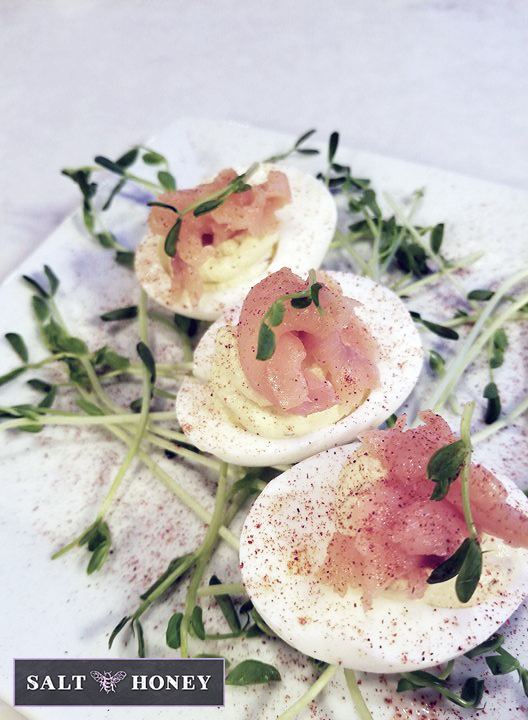 Crabcake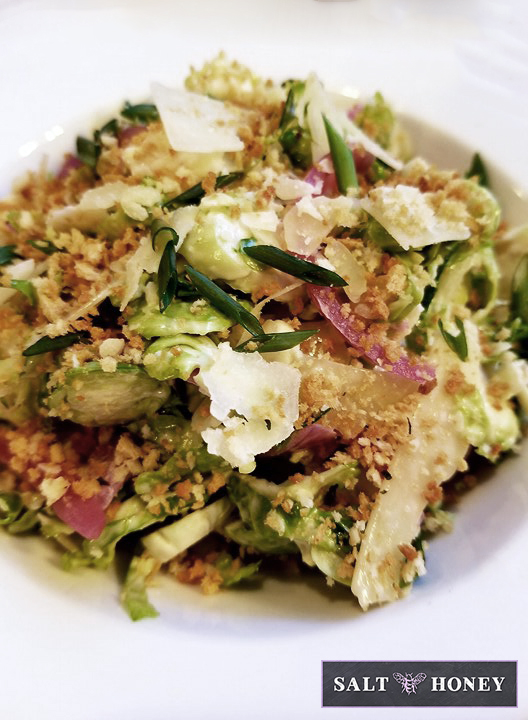 Blueberry Zinger Martini
Paloma
BRAISED
SHORT-RIB
HASH
Two over easy eggs served over our signature braised short rib hash
GraPE Salad
Grapes, pistachios, goat cheese, daily greens, lemon vinaigrette
LOBSTER ROLL
Fresh local lobster, lemon, house made tarter, greens, on a brioche bun
Wild Maine Blueberry Pancakes
Wild Maine blueberry pancakes served with our homemade lemon curd
Haddock Sandwich
Fried or pan-seared with housemade tartar sauce on a brioche bun
Seared Scallops
Parsnip puree, goat cheese dried cranberry risotto, apple cider gastrigue
Maine's Best New Restaurants